Your most commonly asked questions answered,
how to troubleshoot issues with any of Profit Cyclops's tools or feautures.
Amazon is always evolving so are we. We are constantly working on new feautures for our Amazon Seller Tool
that allow you to make better, data-driven decisions to succeed on Amazon.
Your data security and privacy is very important to us! We are aware of the responsibility that comes along
with handling your data and take considerable efforts to meet the highest requirements.
P&L Report - Understand the Big Picture
Easy to view report that summarizes the revenue, costs, and expenses incurred during a specified period.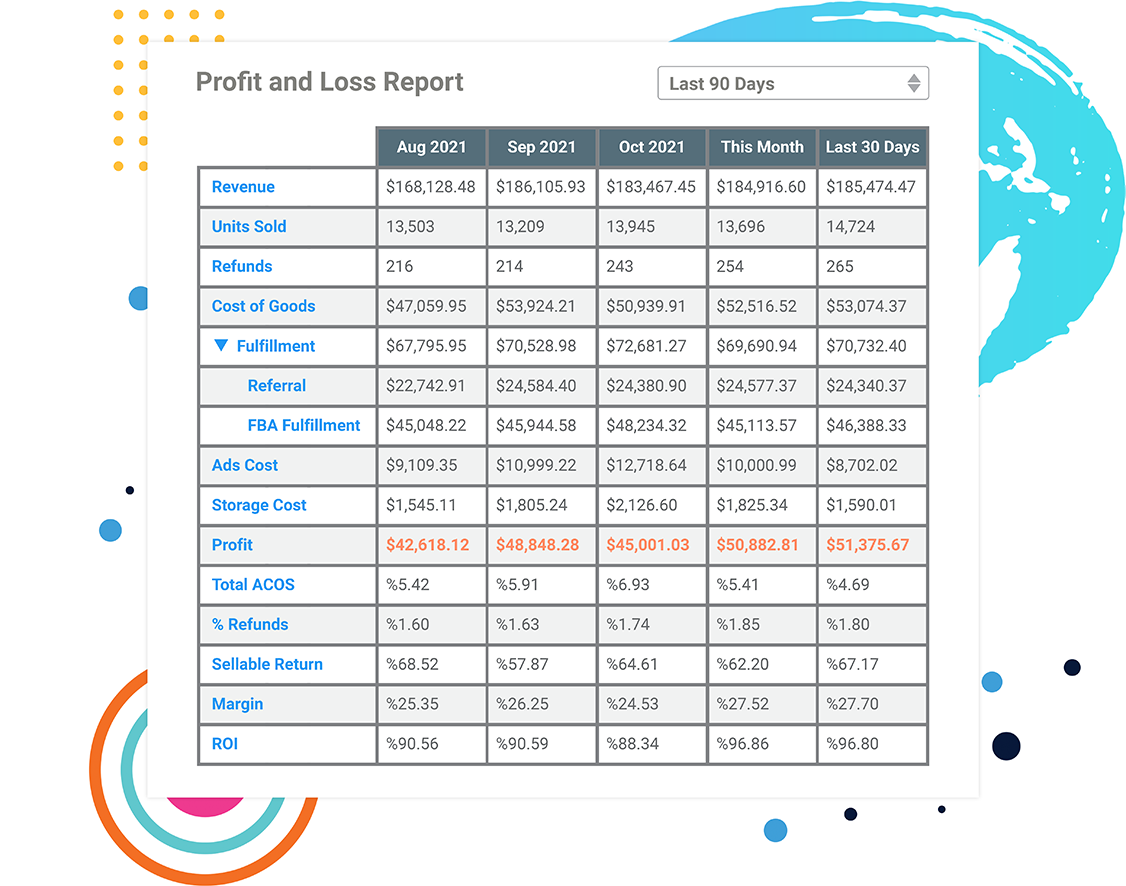 Accurate Realtime Order Tracking and Profit Calculation
Easy to view dashboards and charts in days, weeks and months.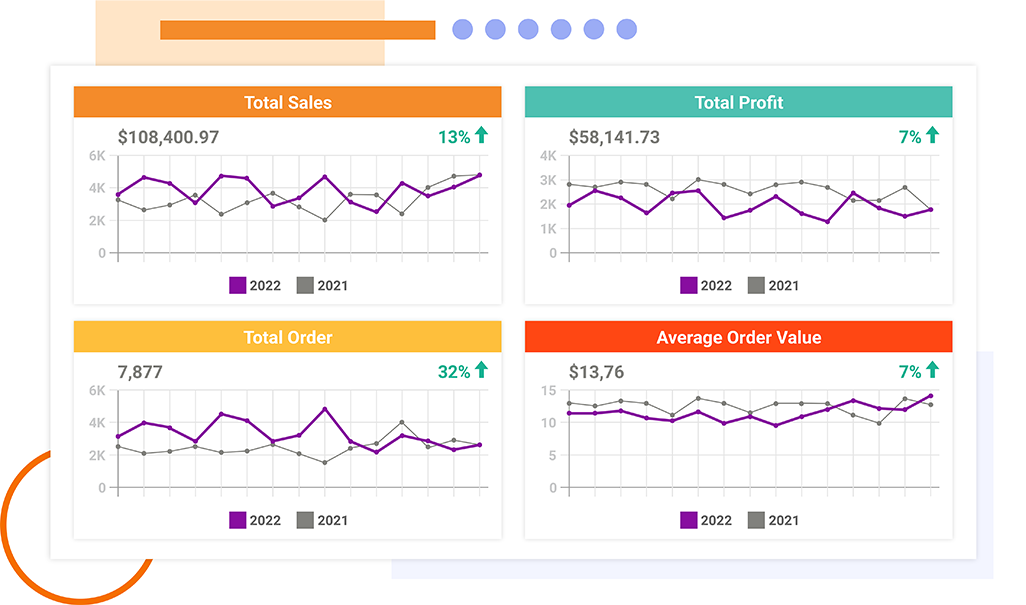 See Ad Spend and Storage cost allocations per order (Only on Profit Cyclops!)
Amazon ACoS (Advertising Cost of Sale)
is a key metric to measure the
performance of an Amazon PPC
campaign. Profit Cyclops has everything
you need to know about this metric so
you always know how much you spend
for advertising
Stay ahead of the competition. Compete
at the highest (and fastest) level
possible with our proprietary, goal-based
artificial intelligence algorithms.
With your goals in mind, we handle the
day-to-day management of your
advertising optimization.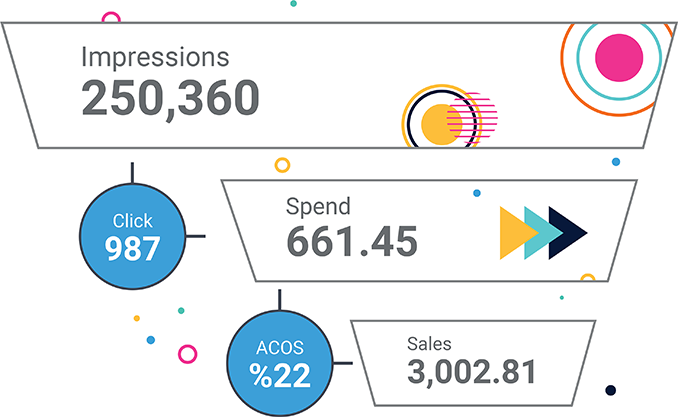 Inventory Valuation
Inventory management helps companies identify which and how much stock to order at what time. This report will show you:
Total Quantity of items in FBA or FBM
Total cost value of the items
Total expected sales from the inventory
Total expected payout and profit from the inventory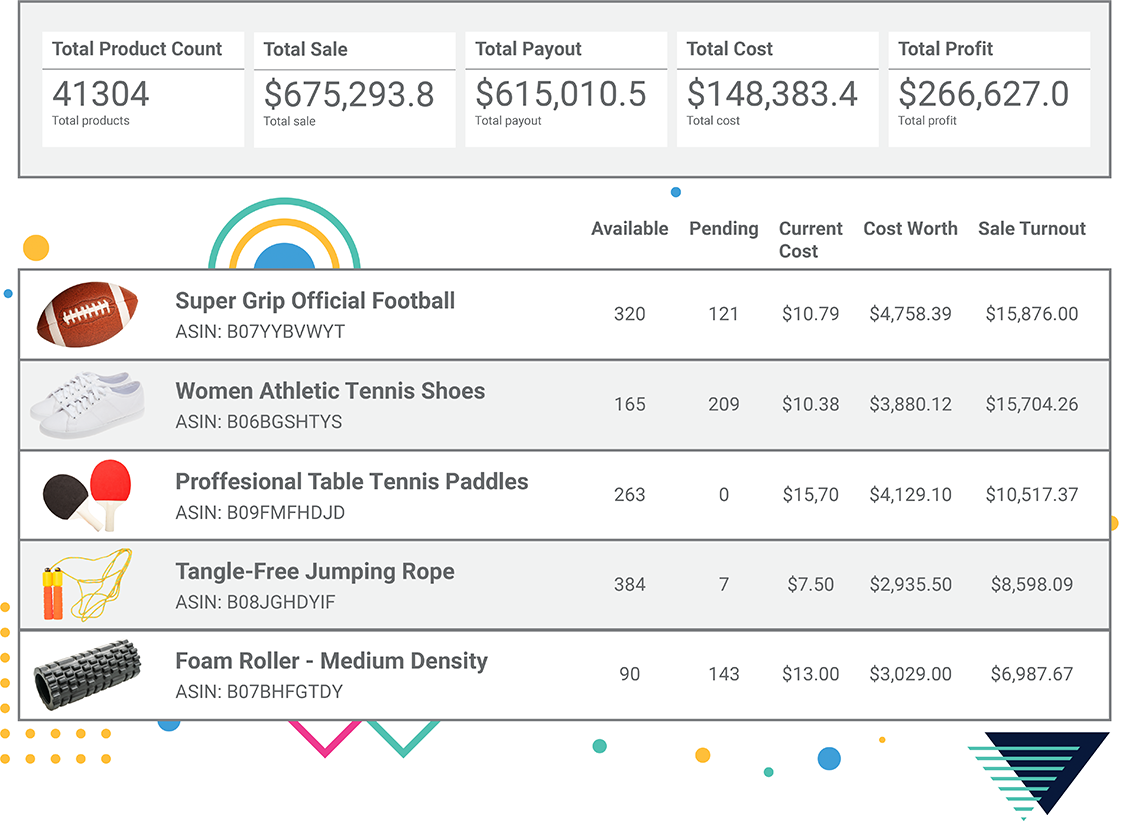 Easy to Understand Return Reports
A low return rate is essential for a successful and profitable listing. This report will show you:
Return rate for each ASIN
Reason for the returns along with the customer's feedback
Item's final condition after return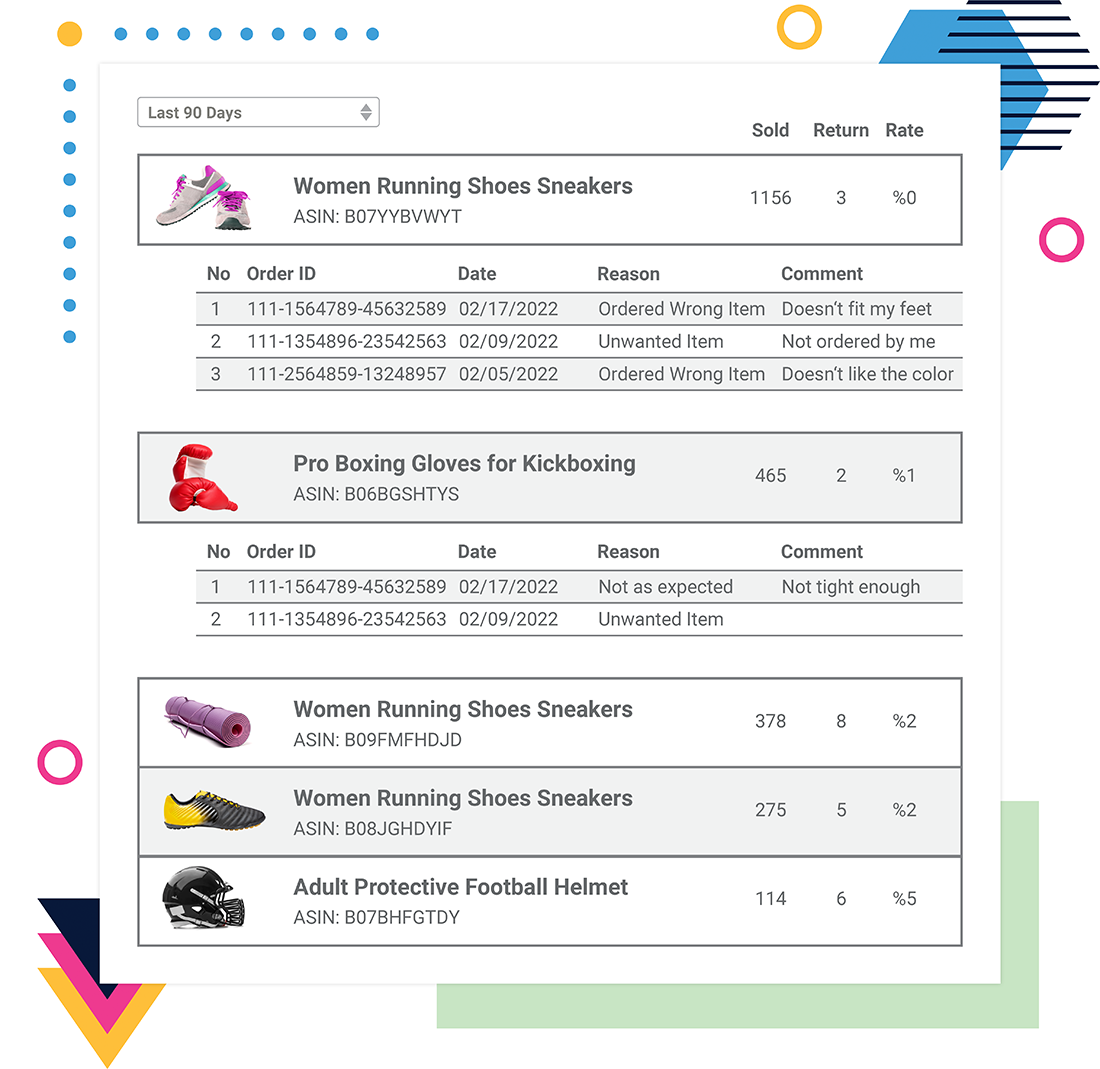 SnapShot (Only on Profit Cyclops!)
Finally a tool to keep record of what gets in and out of FBA warehouses. Best documentation to prove
inventory levels against IRS.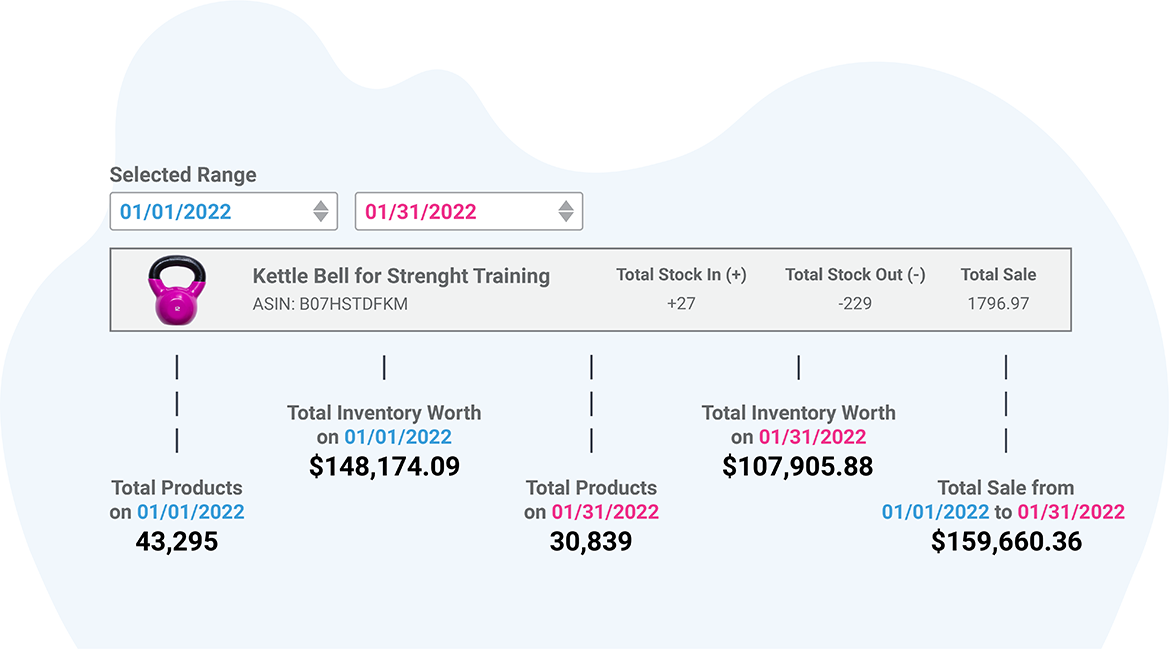 Stock Alerts
See how many days of inventory you have left. Adjust the alerts according to your buying cycles. We take your
trend into account and also show you the most vital info so you can do a manual check.